---
You only have to look at one of Linda's publications to understand the detailed type of work she does. The Loyalist Gazette of 2002, in announcing a newly available book, had this to say: "Linda has a reputation as a careful researcher, so new publications from her are a treat."
Many of Linda's books, such as her series on the first Heir and Devisee Commission, cover the entire province of Upper Canada. These records had previously been unavailable to researchers, due to the fact that the pertinent information is scattered over several microfilms, and parts of it are not properly identified. Linda has collaborated on these books with her husband Gary, and the result speaks for itself. These records are valuable historical and genealogical documents, which will provide information to researchers not only today, but in the future.
Her series of books on the Assize Court records of Upper Canada once again presents information previously unpublished. Ontario's legal history is a fascinating subject, and these books not only provide a transcription of those records, but also contain relevant information gleaned from many secondary sources.
The Really and Truly the Father series represents another change of pace for Linda. This is another rich source of genealogical information.  "Bastardy oaths", where they have survived, are usually dated between 1837 and 1921, reflecting the legislation in force at those times. Also known as oaths of affiliation, they were sworn by unwed mothers in each district/county of Upper Canada/Canada West/Ontario before a local official, usually a Justice of the Peace. They identified the mother, the name of the reputed father and sometimes the circumstances of the seduction. The filing of such oaths was required to take place within six months of the birth, and was considered to be the first step in a legal battle between the girl's father or guardian and the perpetrator, which could, if not resolved amicably or by marriage, end up on the civil side of the Assize court, where penalties could be assessed.  Unfortunately, most of the oaths of affiliation for the province have not survived, but documentation does remain for eight districts and/or counties. The transcriptions of these oaths are taken from originals at the Archives of Ontario and others. For a sample of the transcriptions (Windows only), CLICK HERE
---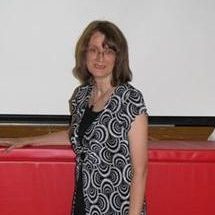 ---
Linda is available to do custom research, particularly
in the records of the Quinte area of Ontario.
---
---
---
Linda has presented on genealogy research techniques and other related topics.
---